I'm not sure how Irish accordionist David Munnelly and Irish fiddler Mick Conneely first met, but bless whatever strange muse brought together these two Irish trad musicians at the top of their game. Their new album "'Tis What It Is" is a revalation, a truly incendiary set of duets that crash their way through a brace of Irish jigs, reels, hornpipes, slides, barn dances, and even three waltzes!
Whereas pretty much any other duet album of Irish music features an almost psychic symmetry between the instrumentalists, as they mesh together improvised and wickedly complicated ornamentations on the spot, Conneely and Munnelly seem to delight in clashing against each other. It's an aesthetic almost totally foreign to modern Irish trad, but undeniably exciting. Their ornaments fit in just the wrong places, repelling each other at a moment when they should be pulling closer in the rhythm of the tune. This brashness harkens back to a punk attitude that I haven't heard before in Irish trad. Well, that's not true, I've actually heard about a
million Irish punk bands playing terribly Irish trad with a lot of aggression. BUT I've never heard two master musicians go at it like a backyard cock fight. And it's not a question of clashing egos here, it's just a question of two great musicians giving themselves permission to let loose. They're drawing rhythms and arrangements out of tunes I've heard many times before and totally transforming them. The opening tune, "The High Caul Cap" is so transformed that it sounds almost alien to the tradition, but undeniably marked by the DNA of Irish music. For someone who's heard a lot of this before, it's exhilarating to hear new rhythms in this old music. And don't think that they're only cutting loose on hellfire fast reels, they kick into a set of waltzes with such goofy abandon that you'll be hard pressed to sit still. There aren't many Irish trad musicians today willing to tackle a single waltz on their album, let alone three in a row, let alone make them sound like a underground prohibition-era dancehall party. What's surprising is that the result doesn't crash and burn. Usually when two musicians duet with such unrestrained power, everything collapses sooner rather than later, but here the album just gets better and better.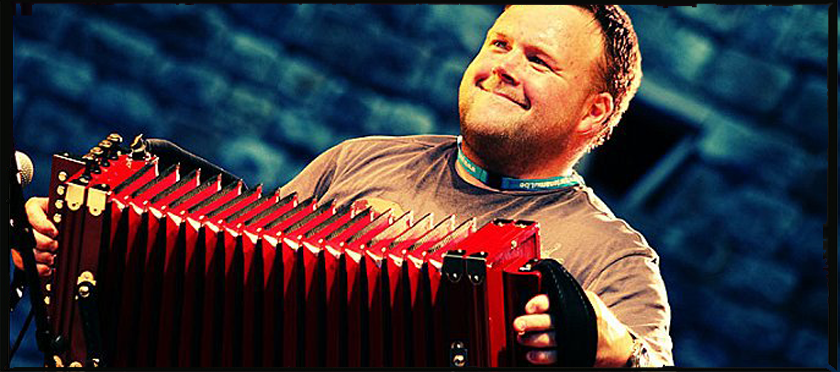 Mick Conneely & David Munnelly. 'Tis What It Is.
2012. Cló Iar-Chonnacht.

Mick Conneely is an acclaimed fiddler and a member of the more traditional version of De Dannan. Working with Irish bouzouki king Alec Finn, he had the difficult task of bringing the kind of fire to De Dannan for which Frankie Gavin was justifiably a legend, and he nailed it. Reviewing De Dannan's last album I said, "He races through the tunes with hard-as-nails ornaments and plays at dizzying speed. His fiddling is just hardcore enough to keep De Dannan from sounding too polished…" I think of Conneely now as the Art Tatum of Irish trad. Like Tatum, his exuberance keeps bursting forth from the music. He overloads his playings with whirlwinds of ornaments, cascades of notes, and his melodic lines explode unexpectedly in strange directions. And he does this without losing sight of the melody and without missing a beat. I'd heard David Munnelly before through his work in his own self-titled band, but hadn't quite realized how much power he had as an accordionist. He rides the fine line between the heavily ornamented Irish accordion style based around a specific kind of chromatic two-row and the chunkier rhythms of the old one-row melodeons. It's a somewhat archaic style that belongs more in the old dancehalls than in today's concert halls, but more's the better. Separately they're both musicians known for their powerful and uncompromising approaches to the tradition, but together they're a damn force of nature.


Tony's already reviewed this album HERE at TradConnect, and he's dead on. I take issue only with his stating that this is "virtuoso music." Instead, I'd say Conneely and Munnelly have done the near impossible- they've made an anti-virtuosic Irish album. They've taken traditions that have become entirely predictable–nearly boring in their dazzling virtuosity–and they've kicked the lid right off. I haven't heard this much ferocity in Irish music since I first heard the Pogues and I've never heard this much ferocity in Irish traditional music before. This album is unheard of. Put quite simply, good sir, this album is punk as fuck.

 Mick Conneely & David Munnelly: The High Caul Cap/Napoleon Crossing the Alps

 
This post originally appeared on the 
Hearth Music Blog. Check out 
our website and roam through our blog to discover your next favorite artist! We're dedicated to presenting today's best Roots/Americana/World musicians.